So I'm sitting on the train and this guy sits beside me and he smells like....I don't know...either an old coat that's been packed away or just the outside....bottom line....he didn't wear any "smell good" apparently!
I've met a few guys in my time that didn't believe in wearing any "smell good"....and I just didn't like that. I LOVE for my man to smell good....if you smell good then you get extra bonus points.
There's nothing like a well dressed man, with a pretty smile, that smells good enough to eat!!
That's how I met my ex (one of my exes)! I was walking down the street on a November morning, just got out of bed with a serious headache, put my purple scarf on my head, grab my jacket and headed to the drugstore for some meds. I'm not paying attention to anyone right....I hear this guy say something to me trying to get my attention but I keep walking....but then I get a wiff of his scent....and I'm like "mmmmm he smells good." So I stop and actually give him so play...
If he had not smelled so good I would've kept walking! ha!!
So fellas trust me....girls love for their men to smell nice....no matter how attractive or unattractive you may be....if you smell good....you get bonus points! Well at least that's how it works for me!!
If you don't like cologne then there are some great smelling body oils that you could use!!
Nowadays soap and water just ain't cutting it!! Don't want no one hugging up on me smelling like an old coat!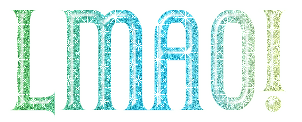 Stay Blessed....And Stay Smelling Good..You'll be grateful you did!
:-D